Products Overview
Simtec have a range of products all manufactured in house to our high standards, every item is fully tested before dispatch ensuring no failures. Simtec have a commitment to creating the most flexible and easy to use products possible and, thanks to our extensive experience, ensuring cost is as low as possible.
Many of Simtec's products are designed to serve in several roles an evaluation product allowing customers to decide if a particular hardware and software platform is suitable for them, a prototype product allowing a customer to prototype their idea with minimal cost and even an integrator solution directly using the product as a small to medium volume component possibly even tailored at manufacture time to reduce costs further.
A well designed modular system allows our customers to realise solutions more rapidly than a monolithic approach. The ability to vary processor and resources without altering the I/O systems allows a design to be scalable and for that scalability to be proved in an inexpensive manner.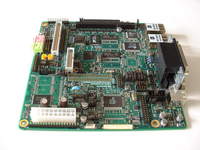 Development boards, allowing rapid development of specific system architectures. Supplied complete with Linux kernels and Debian distribution. Other operating systems are also available.
Software products available include bootloaders, modular software components, operating systems and RISC OS software.
Complete computer systems ready to run, pre-configured for specific applications. These systems include processor evaluation systems and network computers.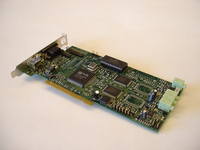 Components for use with our evaluation boards, third party systems or design elements for your own products. These components include video cards, I/O boards, memory upgrades and design elements for use in third party designs providing everything required to solve a specific design requirement.
Development tools for use with our other products or third party systems.