Smokey Resources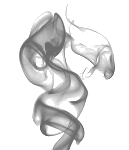 Sections:
Source
The smokey source tar archive contains all the source used to produce the example images
| | | | |
| --- | --- | --- | --- |
| Smoky source distribution. | | | |
Pre built images
These JFFS2 filesystem images are the example images programmed by default into the NAND partitions of our Integrated Modules
A complete JFFS2 filesystem image suitable for programming with the NFWrite tool on large page NAND devices.
MD5Sum of the large page NAND JFFS2 filesystem image suitable for use with the NFWrite tool to verify data integrity.
Online Support
Other pages