Smokey Availability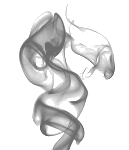 Smokey is provided by Simtec Electronics as-is with no warranty, neither express nor implied. Simtec Electronics do not provide any support for the Smokey distribution as part of any standard support package. You may email support@simtec.co.uk with any issues, suggestions, updates etc, however they will be considered minimum priority.
Simtec Electronics are however prepared to offer bespoke development and deployment assistance based around the Smokey distribution. Such development would be custom software engineering and you should contact sales@simtec.co.uk for more information or to negotiate a contract.
Other pages
Introduction - A general introduction to the Smokey.
Resources - Documentation and software resources for the Smokey.