Buildroot FAQ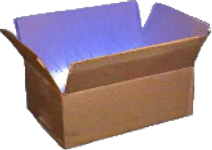 ---
What is the best setting for Target Architecture Variant?

This setting determines which features are available to the compiler (and in some cases, the application itself). The setting depends on which sort of CPU, or series of CPUs the targetted system is going to be used on.

For any of the Samsung S3C24XX line, 'arm920t' is the best selection, allowing the compiler to output half-word load/stores, and to utilites the long multiplication.

The 'generic' option is the fallback position for when the system has to run on as many ARM systems as possible.

The Kernel Headers option only goes up to Linux 2.6.12, and I have a latter kernel.

The kernel headers do not need to precisely match, as the kernel interfaces do not change radically over time. For instance, 2.6.12 headers work fine with a 2.6.17 kernel.

There is no current documented problem where a 2.6.16 or 2.6.17 kernel has failed to work with a system built against 2.6.12 headers.

Is it best to use snasphots of uclibc and/or busybox?

The snapshots are created from the current working tree of the relevant source, so are subject to whatever development cycle is in progress. As a snapshot can be made during any number of changes, it can end up having bugs that have yet to be resolved. It is best to use stable releases unless you need a snapshot for a specific bugfix.

Cannot download fakeroot_1.2.13.tar.gz

The debian site has a copy of fakeroot_1.2.10.tar.gz which is a suitable replacement for 1.2.13. This can be specified by editing the file package/fakeroot/fakeroot.mk and changing the FAKEROOT_VERSION:=1.2.13 to FAKEROOT_VERSION:=1.2.10

Bummer, could not run '/etc/init.d/rcS': Permission denied

Patch cannot propogate permissions on files, thus losing the execute permissions on several files. To fix this problem, type chmod a+x target/device/Simtec/S3C24XX/target_skeleton/etc/init.d/* which will fix the permissions in the source. To fix in an extant build, use chmod a+x build_arm_nofpu/root/etc/init.d/* and then rerun make.
Other pages