ABLE Bootloader Introduction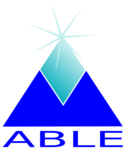 ABLE is a portable modular boot loader for use in applications where an OS must be retrieved and started. ABLE provides extended functionality providing modules for a command line, video consoles, serial consoles, network booting and numerous other facilities.
Software Description
ABLE is a modular system allowing customers to select their required features without the overhead of unrequired components.
ABLE is intended to be customised for a specific application allowing for a variety of uses. While it is not a true OS it has the option of running "user" code in a fixed environment that enables end users to avoid having to implement large amounts of functionality.
ABLE has a flexible licensing model that can be tailored to each customers needs, both binary builds and source licences are available. Please refer to the availability page for more details.
Module list
Core Modules
These modules provide core functionality for other components
Head code (Required)
This module provides cpu and architecture specific code to get the basic CPU functionality working i.e. MMU, caches etc.
Library (Required)
This module is an essential core component which provides routines for all the other components.Routines already provided:

First-fit coalescing heap allocator
databuffers
delays
timers
irq support
physical to logical mapping routines

Core Networking support
Provides core support for modules that rely on the networking system
Core filesystem support
Provides core support if a filesystem is required.
Non volatile RAM core support
Filesystem modules
These modules rely on the core filesystem support to be included
Partition support.
ROM filesystem.
Console filesystem.
Raw block filesystem.
Ext2 filesystem.
FAT filesystem.
TFTP pseudo filesystem (relies on network modules)
OS loaders
Linux loader
NetBSD Loader
ABLE userspace loader
RISC OS Soft loader
Network modules
These modules rely on the core networking support to be included
NE2000 compatible cards (PCI)
DEC Tulip compatible cards (PCI)
Cirrus CS89x0
Console modules
Serial I/O
Basic VIDC output
PS2 input
General purpose framebuffer display
This module adds large amounts of functionality, allowing for video resolution selection with ability to control chrontel devices to manipulate output video in a large number of customisable ways. Also available is a selection of basic drawing primatives (line, circle, bitmap etc.) allowing for simple embedded graphical applications to be rapidly developed.
Shell
providing basic access to many modules and even basic scripting support.
Hardware drivers
Note network drivers are not listed here
DS1687 (PC style NV RAM)
Floppy
PIO IDE
ATAPI
PS2 keyboard
IR keyboard
16550 serial
VIDC based video
Other pages