OKI 675001 Module Specification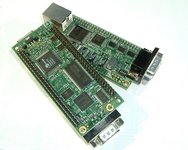 Hardware Specification
The board is currently available in three standard configurations and fully custom platinum boards can be manufactured on request. There is no minimum quantity for a Platinum board but it is normally only cost effective for 25-50 units or more. For more information on a customised board, please contact sales.
The full feature list and the included items in the standard configurations are listed below:
Board Features
Feature
Specification
Gold
Silver
Bronze
Processor
OKI MCU
60MHz ML675001
60MHz ML675001
60MHz ML675001
Memory
SDRAM
16/32/64MB
32MB
Internal NOR Flash
Up to 256KB
External NOR Flash
Up to 8MB device
4MB
4MB
2MB
Internal SRAM
32KB
32KB
32KB
External SRAM
Up to 512KB
256KB
I2C Serial EEPROM
Sites for one SO8 device for non volatile storage (up to 256Kbit)
8Kbit
8Kbit
8Kbit
Programmable logic
System controller
User Xilinx XL9572XL
Network
Davicom 10/100Mb controller with wake on LAN
Ports
One fully buffered RS232 serial port (9 pin D-Sub)
Power
3V Li coin cell holder for RTC and external SRAM
Option
Option
Input voltage
4.5V - 15V
4.5V - 15V
4.5V - 15V
Expansion
Multi-ICE compatible JTAG header
30 5V tolerant GPIO or SFR lines

2nd serial port - 5v tolerant lvttl level
7 16-bit timers
2 16-bit PWM channels
watch-dog timer
SIO
I2C
4 10-bit ADC channels
2 DMA channels

40 lines available from user Xilinx XL9572XL, some available configurations are:

16-bit ISA bus and 11 GPIO pins.
PC104
PCMCIA
8 bit parallel/printer port
stepper and h-bridge motor control
quadrature shaft encoder input

Dimensions
1.55"x3.65" (40mm x 93mm)
Power Usage
The module may be powered either with a direct regulated 3.3V supply capable of provinding 0.5A or by a linearly regulated input with a range of 4.5V - 15V. Practical measurements taken from a gold specification module running uCLinux with active networking, serial and basic user CPLD code loaded gives a baseline current draw of 0.39A at 3.3V (1.29W).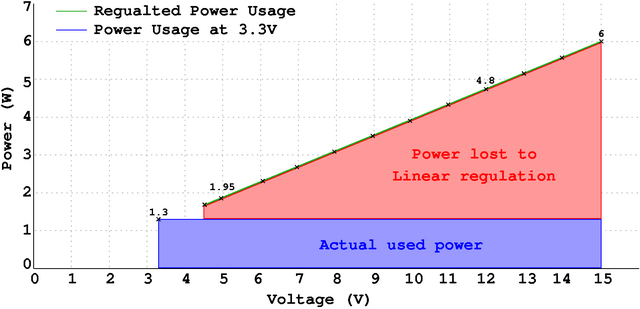 Measurements using the linearly regulated input give the expected results of a 0.39A current usage at any point of the acceptable input voltage range, the excess power being dissipated as heat into the modules ground plane.
All figures are subject to a 1% measurement accuracy and are for guidance purposes only.
Software Specification
A comprehensive suite of software including uCLinux is provided along with our ABLE bootloader. These software offerings require SDRAM to run and hence are only available on configurations with SDRAM. The non SDRAM modules can still run user code as required from their SRAM. All specifications have NOR flash allowing programs and data to be stored in non volatile memory.
Software Features
Feature
Gold
Silver
Bronze
Serial downloader
ABLE
UCLinux
Other pages